Easy return of products
Buy and check it easy at home. Within 14 days, you can return the goods without giving any reason.
View details
14 days for return
Your satisfaction with purchases is the most important. Products ordered from us can be returned within 14 days for any reason.
No stress

or worry
Thanks to the integration of our store with cheap returns of the Polish Post you buyno stress and no worries, that the return of the purchased goods will be problematic.
Simple

phrase wizard
All returns in our store are handled by simple phrase wizard, which allows you to send us a return parcel.
W SKŁAD ZESTAWU WCHODZĄ:

Materac czteroczęściowy do masażu tajskiego 200 x 120 x 3cm - 1szt.
TAPICERKA ORAZ KOLORY:
(Prosimy o wpisanie odpowiadającego Państwu koloru tapicerki w uwagach do zamówienia)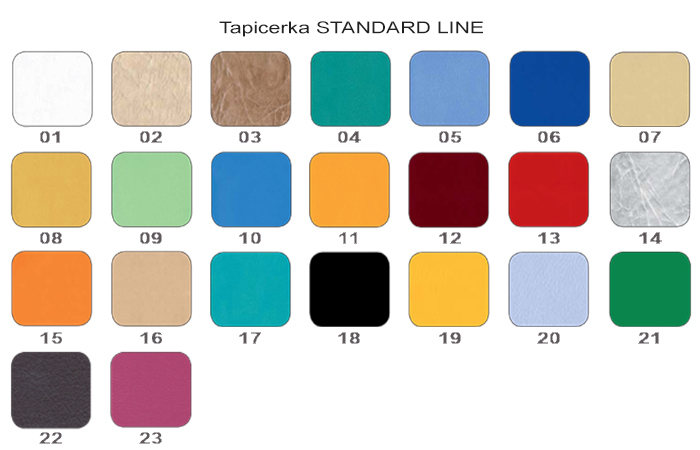 CHARAKTERYSTYKA PRODUKTU:

Materac czteroczęściowy do masażu tajskiego w rozmiarze 200 x 120 x 3cm nadaje się również do gimnastyki rehabilitacyjnej. Materac wykonano z twardej pianki poliuretanowej i pokryty wytrzymałym, łatwozmywalnym materiałem skóropodobnym. Materac nie wymaga szczególnej konserwacji aby zapewnić mu trwałość na wiele lat użytkowania.