Easy return of products
Buy and check it easy at home. Within 14 days, you can return the goods without giving any reason.
View details
14 days for return
Your satisfaction with purchases is the most important. Products ordered from us can be returned within 14 days for any reason.
No stress

or worry
Thanks to the integration of our store with cheap returns of the Polish Post you buyno stress and no worries, that the return of the purchased goods will be problematic.
Simple

phrase wizard
All returns in our store are handled by simple phrase wizard, which allows you to send us a return parcel.
ZAWARTOŚĆ OPAKOWANIA:
 

Dysk korekcyjny Dynair® Ballkissen® XL

 

 

- 1 szt.,
UWAGA: Prosimy o wybranie odpowiadającego Państwu koloru dysku.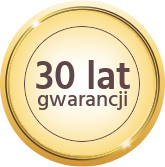 KUPUJĄC wybrane przyrządy do ćwiczeń marki togu
otrzymujesz od producenta
30 lat gwarancjiTeraz możesz mieć pewność, że przyrząd posłuży Ci przez długie lata
OPIS PRODUKTU:
Dysk korekcyjny Dynair® Ballkissen® XL o średnicy 36 cm to największy z serii, wypełniony powietrzem przyrząd używany w ćwiczeniach sensomotorycznych i korekcji wad postawy. Ćwiczenia te ddciążają odcinek lędźwiowy kręgosłupa podczas siedzenia i wymuszają odruch autokorekcji. Dysk posiada zaworek do regulacji ilości powietrza wewnątrz przyboru - większa zawartość powietrza ułatwia wykonanie ćwiczeń równoważnych. Idealne przybory do zastosowania w treningu osobistym oraz w profesjonalnym treningu sportowym np.: sporty zimowe (snowboard), piłka nożna, piłka ręczna, siatkówka. Wykonane z wysokojakościowego Rutonu®.
CECHY CHARAKTERYSTYCZNE:
ergonomiczna i perfekcyjnie dobrana forma, 

prosty przybór dający wymierne efekty terapeutyczne i treningowe, 

siedząc na nich ułatwiamy mobilizację odcinka lędźwiowego, 

wytrzymałe na duże obciążenia, odporne na zużycie,

zarejestrowane jako wyroby medyczne Klasy I.
ZASADA DZIAŁANIA:
Powietrze w połączeniu z formą i specjalnym, wysokiej jakości materiałem umożliwia dynamiczne siedzenie i trening. Umieść dysk na siedzisku. Podczas siedzenia na dysku konieczne są minimalne ruchy, aby zrównoważyć niestabilną powierzchnię. Ruchy te wykonywane są przez mięśnie pleców, dzięki czemu mięśnie pleców mogą być łatwo szkolone w biurze lub w domu, bez spędzania czasu na dodatkowe ćwiczenia. Można wykonywać również dodatkowe ćwiczenia, stojąc na dysku, aby poprawić równowagę (zwłaszcza koordynację między mózgiem a mięśniami), stabilizację stawów oraz wzmocnić i wyostrzyć mięśnie rdzenia.
OPINIA EKSPERTA:
Opinia eksperta dr med. Gerrit Sommer, niemiecki lekarz National Snowboard Team - specjalista medyczny w zakresie medycyny ogólnej, medycyny sportowej i naturopatycznej:

"Dynair® może zapobiegać tworzeniu się podściółki, umożliwiając zwinne siedzenie poprzez jej funkcjonalny kształt i dynamiczną adaptację. Z powodu dynamicznego siedzenia, muskulatura stabilizująca tułów zostaje aktywowana, następuje poprawa równowagi, a także unika się niepoprawnej pozycji podczas siedzenia."
ZASTOSOWANIE:
poprawa koordynacji, 

polepszenie reakcji równowagi, 

poprawa siły mięśniowej,


korekcja wad postawy, 

wspomaganie koncentracji i percepcji, 

stabilizacja stawów, 

przygotowanie motoryczne w treningu sportowym, 

rozszerzenie specjalistycznych programów treningowych (sensomotoryka), 

urozmaicenie ćwiczeń Yogi, Pilatesa i medytacji, 

ćwiczenia ogólnorozwojowe, 

stosowany w terapii, sporcie i fitness.
ZDROWE I PROSTE PLECY:
30-LETNIA GWARANCJA:
Przy zakupie wybranych produktów marki Togu producent oferuje 30-letnią gwarancję.
W ramach tej gwarancji producent naprawia lub wymienia wadliwe produkty spowodowane przez awarie materiałowe lub produkcyjne. 
Wyjątek stanowią: Wady powstałe w wyniku niewłaściwego użytkowania, zwłaszcza w przypadku nieprzestrzegania wskazówek dotyczących instrukcji użytkowania, normalnych przetarć oraz uszkodzeń, które w niewielkim stopniu wpływają na wartość lub użytkowanie produktu. W przypadku wyczerpania produktu zastrzegamy sobie prawo do wymiany produktu na porównywalny produkt.  
Aby skorzystać z gwarancji, musisz zarejestrować się online na stronie www.togu.de w ciągu trzech miesięcy od daty zakupu i wypełnić formularz podając w nim kompletne i prawidłowe dane.
Oferta 30-letniej gwarancji dotyczy tylko dla klienta indywidualnego.