Easy return of products
Buy and check it easy at home. Within 14 days, you can return the goods without giving any reason.
View details
14 days for return
Your satisfaction with purchases is the most important. Products ordered from us can be returned within 14 days for any reason.
No stress

or worry
Thanks to the integration of our store with cheap returns of the Polish Post you buyno stress and no worries, that the return of the purchased goods will be problematic.
Simple

phrase wizard
All returns in our store are handled by simple phrase wizard, which allows you to send us a return parcel.
This product is available in our stores
You can buy this product without placing an online order at one of our stores near you. Check where the product is available immediately.
Check Availability
PACKAGE CONTENT:
Dermosecure antibacterial hand gel without pump (250ml)- 1 szt.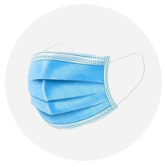 Check our offer on
PROTECTIVE MASKS

Take care of the safety of your family and colleagues 
>>>
DESCRIPTION:
Dermosecure antibacterial hand gel is a 100% natural product that provides 99.9% protection against bacteria and viruses (also against the SARS-CoV-2 coronavirus). The presence of 61% alcohol ensures high effectiveness of the gel and reduces the risk of contracting coronavirus and other diseases as a result of contact with dirty hands almost to zero.
Antibacterial gel is useful when you do not have access to soap, so in the current situation it is worth having it at hand. The antibacterial hand gel can easily fit into your purse and pockets, so you can take it with you almost anywhere, e.g. to work or for a walk.
In addition to alcohol, the gel contains only natural ingredients, including hyaluronic acid that protects against drying. The composition of the gel does not contain any aggressive chemicals that irritate the skin and, as a result, make it even more exposed to bacteria and viruses. Thanks to this, frequent use of the gel is completely safe for the skin of your hands.
Remember: according to WHO recommendations, antibacterial gel is the most effective method of protection against SARS-CoV-2 coronavirus infection.
HOW TO USE:
Wash your hands for about 30 seconds

After washing your hands, apply the gel on them so that there is enough gel on the entire surface of the hand

Thoroughly spread the gel over the surface by rubbing your extended hands together

Remember to thoroughly wash the space between the fingers, the backs of the fingers and the area around the thumbs

The gel dries up on its own. When you need to, you can dry your hands with a paper towel
In the case of antibacterial gel, it is not possible to return the goods within 14 days for hygiene reasons.