Easy return of products
Buy and check it easy at home. Within 14 days, you can return the goods without giving any reason.
View details
14 days for return
Your satisfaction with purchases is the most important. Products ordered from us can be returned within 14 days for any reason.
No stress

or worry
Thanks to the integration of our store with cheap returns of the Polish Post you buyno stress and no worries, that the return of the purchased goods will be problematic.
Simple

phrase wizard
All returns in our store are handled by simple phrase wizard, which allows you to send us a return parcel.
This product is available in our stores
You can buy this product without placing an online order at one of our stores near you. Check where the product is available immediately.
Check Availability
PACKAGE CONTENT:
Femmax dilator - 4 pcs.

case

user manual - in paper form and on CD
DESCRIPTION:
Femmax dilators are easy-to-use and comfortable self-exercise devices designed to expand the vaginal walls. The set consists of 4 dilators, the size and length of which are prepared in such a way as to allow the natural progress of the therapy. The set includes a discreet storage case.
Dilators have a unique design that allows them to be twisted together, providing support and stability during use.
Femmax dilators are made of high-quality plastic that can be autoclaved if necessary.
.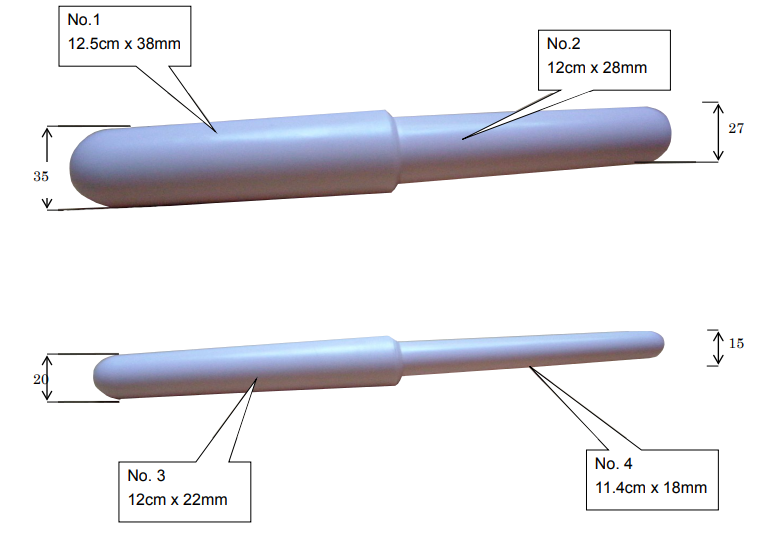 DETAILS:
safe, easy and convenient to use

made of polypropylene plastic

scaled in size and length to allow natural therapy to progress

easy storage - 4 dilators are stored by sliding them into each other and placing them in the case

unique twisted structure that provides support and stability during use

made of high-quality, durable material

BPA free

autoclavable.
APPLICATION:
utrzymanie odpowiedniego poziomu elastyczności pochwy

zmniejszenie ryzyka zrostów po radioterapii i operacjach

ból podczas stosunku

pochwica

zwężenie pochwy

wulwudynia

westibulodynia

menopauza

plastyka pochwy/sztuczna pochwa (np. w przypadku operacji zmiany płci)

po operacjach pochwy ze zmniejszeniem pochwy i zbliznowaceniem
USING:
It is recommended that the product is for single user use only and should be replaced if it becomes scratched or damaged in any way.
The two smallest dilators twist together to form the double tip of the dilator. The two largest dilators also come together to form a pair. One side is inserted into the vagina and the other side becomes a handle for support and stability while inserting.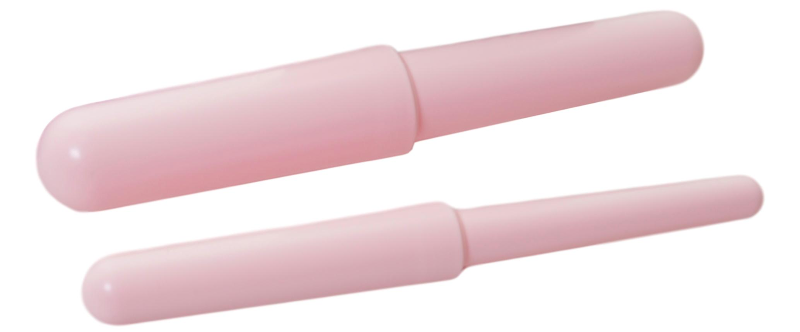 Extenders should be used in a comfortable, intimate and relaxing place.

Therapy usually begins with the smallest dilator, gradually increasing in size over the course of treatment. To ensure comfort during application, you can use a small amount of lubricant.

The dilator should be inserted into the vagina gently and as deeply as possible with little pressure so that the user can feel the top of the vagina without causing discomfort.

The expander is held firmly and moved in a small circular (grinding) motion.

Some patients may be advised to hold the dilator steadily for a limited period of time, or repeat the insertion, removal, and reinsertion of the dilator several times.

It is worth consulting a specialist when using a dilator.

The expander should generally be used twice a day for a period of 6 weeks (i.e. morning and evening or at a convenient time), then used 3 times a week for 6 months, and then once a week for such a long time according to the specialist's recommendations.
NOTE: After unpacking the utensils, it is not possible to return them.