Easy return of products
Buy and check it easy at home. Within 14 days, you can return the goods without giving any reason.
View details
14 days for return
Your satisfaction with purchases is the most important. Products ordered from us can be returned within 14 days for any reason.
No stress

or worry
Thanks to the integration of our store with cheap returns of the Polish Post you buyno stress and no worries, that the return of the purchased goods will be problematic.
Simple

phrase wizard
All returns in our store are handled by simple phrase wizard, which allows you to send us a return parcel.
This product is available in our stores
You can buy this product without placing an online order at one of our stores near you. Check where the product is available immediately.
Check Availability
PACKAGE CONTENT:
Original Pezzi® Eggball Maxafe® 65 x 95cm (blue)
NOTE: Balls are packed in a plastic bag. The boxed version is 9 PLN more expensive and available on request for orders over 50 pcs.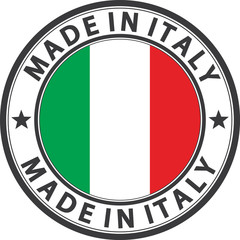 PLEDRAGOMMA BALLS ARE ITALIAN PRODUCTIONwhat providesEXCELLENT PRECISION AND GUARANTEE OF HIGH QUALITYChoose the perfect ball for you!
DESCRIPTION:
Original Pezzi® Eggball Maxafe® are used in gymnastic exercises, balance, sports training and rehabilitation. The unique shape of the egg provides greater contact with the floor, thus ensuring greater stability for the exerciser. The oblong shape of the Eggball Maxafe allows two people to sit on it at the same time.
They are made of mat to the touch, tough, exclusive flexton silpower® rubber. Ledragomma owns a patent for this type of material (Patent No. EP 1 409 088 B1 - Pat. No. US 7,144,354 B2).
The ball can withstand dynamic loads of up to 400 kg, while static tests have been performed for loads of up to 2000 kg. In addition, the balls can be repaired with the "Fixa-Kit" - the condition is that the cut is not larger than 4-5 mm.
The term Maxafe® means that the ball will not burst suddenly if it is punctured (Anti Burst System equivalent). Maxafe ensures the safety of people exercising on them!
The manufacturer provides 2 years of warranty for individual users and 1 year for institutional customers.
Ball Original Pezzi® Eggball Maxafe® produced by the Italian company Ledragomma, which in 1950 designed and produced the first ball in the world used in rehabilitation, gymnastics and fitness (the ball for these purposes was first used for treatment in Switzerland, hence the frequent name Swissball) .
The product was completely manufactured in northern Italy, in the town of Osoppo near Udine.
Ledragomma's products are class I medical devices. They meet the EU directive 93 / 42EEC. The Ledragomma company has also passed the comprehensive certification of ISO 9001: 2008 and ISO 13485: 2012 (medical devices) - all in order to meet the highest EU requirements and thus satisfy customers with the highest possible quality of its products.