Vibrations in the therapy of the pelvic floor muscles
2021-05-14

Vibration allows you to get great results in pelvic floor therapy. What ailments can it be used for and what will we get thanks to it?
After great interest in one of our solutions with the option of using vibration, we decided to introduce you to its use in the treatment of pelvic ailments. Scientific research shows that the use of vibrations primarily relieves pain and relaxes. Pain ailments are most often associated with increased tension in the muscles, ligaments or fascia.
Pain associated with too much tension may appear in women who practice sports professionally, as well as in those of us who are exposed to a large amount of stress and live in constant tension. Life in a hurry, everything for yesterday, and on top of that too little, too slow, too little. This lifestyle causes the nervous system to be constantly stimulated, which translates into increased muscle tension, which appearing in the pelvic area may cause unpleasant ailments such as:
urinary incontinence (yes, yes, this ailment occurs not only with weakened muscles)

pain during intercourse or inserting a tampon

constipation

pains in the pelvic area and abdomen

pains in the lower back

severe menstrual pains
The use of vibrations, especially in combination with massage, relaxes and is extremely soothing. Not only that, vibrations improve circulation, which translates into better tissue nutrition. Following this path, vibration can significantly improve the quality of sex life and intensify sensations.
When is it worth using vibration in the therapy of pelvic floor muscles:
excessively tense muscles

pain during intercourse, with the application of a tampon or during a gynecological examination

painful periods

condition after childbirth - working with a scar

preparation for childbirth

urinary incontinence
A perfect solution that will allow for a relaxing massage combined with vibration is the Pelvic Wand Intimate Rose muscle massager. Pelvic The device is used in massage to alleviate various types of pain in the pelvic area. Additionally, the vibrations available at 10 different frequencies help to improve circulation and relax the pelvic floor muscles for maximum healing and pain relief which is beneficial in healing and restoring muscle function.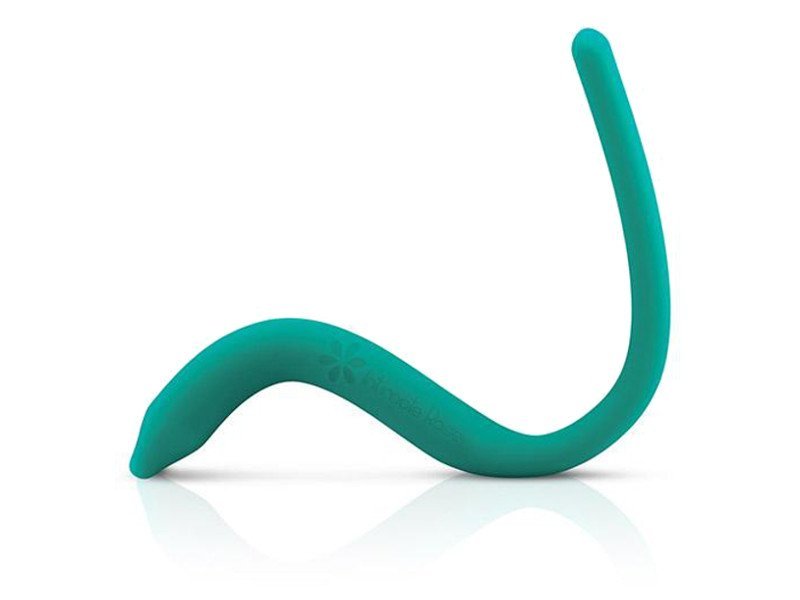 The unique shape of the massager allows you to reach both the superficial and the deepest and most difficult to access pubo-rectal muscles. Pelvic Wand can be used vaginally and rectally. The curved, pointed end is helpful in massaging the trigger points closer to the entrance to the vagina or rectum. The longer, rounded end is dedicated to deep, tender points in the rectum or vagina.
The vibrating massager is ideal for people with various pelvic pain symptoms, as well as for those who have undergone pelvic or abdominal surgery, chemotherapy or atrophy due to hormonal changes.